Nutrition Programs
A whole food, whole person approach where food is your best medicine by Meryl Brandwein Licensed Nutritionist, Dietitian.
Learn the secrets of a long healthy life in Puglia.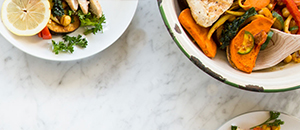 Dietitian-Created Meal Plans from Meryl Brandwein Nutrition!
Eating seasonal, fresh foods is important for many reasons. Meryl shares some of her favorite seasonal recipes that she prepares for her own family. She will share with you her time-saving tips for preparation as well as give you some interesting benefits of each of the seasonal fresh fruits and vegetable she chooses.
Meryl is committed to helping you reach optimal health by working with you and your diet along with lifestyle modifications. Diet in combination with nutritional and specialized testing and nutritional supplementation are used to address individual needs, from creating wellness to treating chronic, complex medical problems.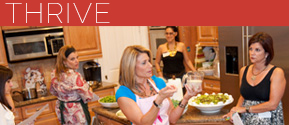 Getting the information, guidance, and metabolic support you need whether through a personal analysis from Meryl or our on-line Nutri-Q evaluation, is essential to achieving vibrant health and to living a fulfilling life. Here you will find the supplements, books and tools Meryl recommends. These products are your gateway to a life that is filled with energy, vitality, and optimal health. Shop around and enjoy. We are always available for questions

Meryl Brandwein's Practice has been recognized as one of the top Weston Dietetics practices.
Verified by Opencare.com