Let's Discover Your Personal Lifestyle Prescription
We're going to help you learn a bit more about your lifestyle health. Take this quick and non-invasive evaluation and receive a personalized lifestyle, exercise and nutrition recommendations.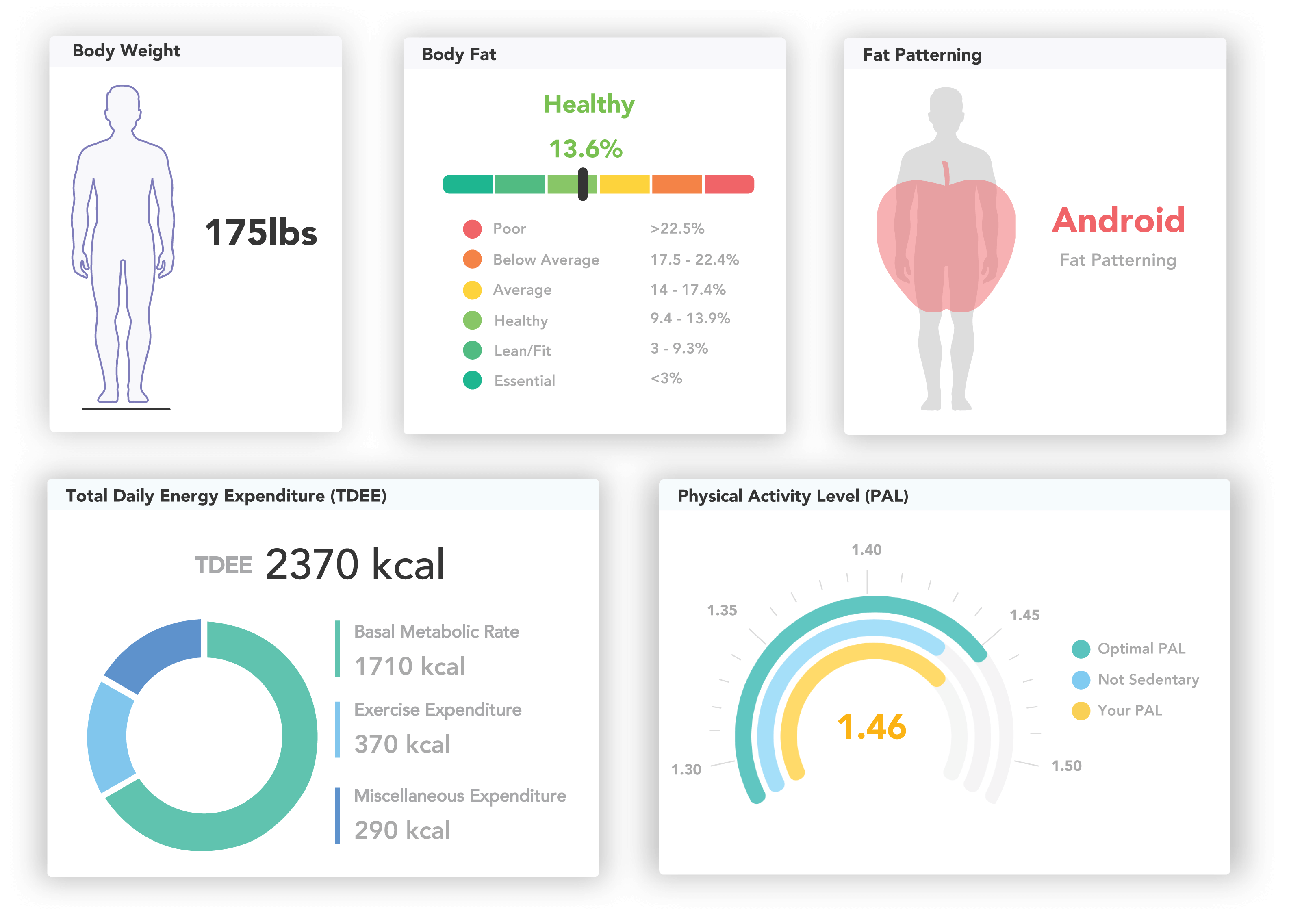 Uncover more about your health.
We'll send a simple-to-answer, detailed, online questionnaire that takes only a few moments to fill out. We generate a personalized profile and go over the details to help you understand what you can do to optimize and take back control of your health and wellness. The above fees include 2 appointments so we can track your progress! Half of all American adults have one or more chronic condition, such as diabetes, heart disease or obesity. Taking back control of your health and keeping from becoming a statistic has never been easier.
Insights lead to action.
Unique insights in your lifestyle prescription report provide areas where you can take action. Body composition, activity, fitness, heart, behaviour, nutrition and your musculoskeletal system are measured and each value is personalized information – specific to you. Now we know where we can focus efforts and recommendations to help improve your overall wellness in very key areas.
Health at your fingertips.
Access your report anytime, anywhere from any internet connected device.