Thanksgiving is often everyone's favorite holiday. It's that time of the year when you come together to enjoy time with relatives, but without the added pressure of having to buy presents or gifts (hooray!)
And even though people love all the starchy, grain-filled yummy foods that Thanksgiving has to offer, they don't always agree with the needs of some of your most treasured guests.
So, what do you do?
Believe it or not, you can create a Thanksgiving menu that is not only low in carbohydrates and blood-sugar friendly but is also tasty for everyone to enjoy.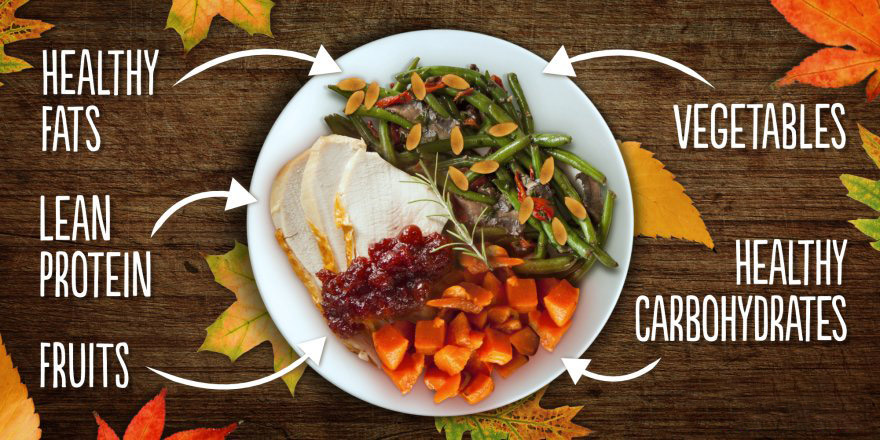 The trick is to infuse flavor, herbs and a little crunch to some of our favorite sides without compromising the taste of the entire meal. Take mashed potatoes for example.
Even though you might think it's just a sin to mess with traditional mashed potatoes, by combining celery root with potatoes (and of course milk and butter), you can obtain the same texture and taste with half the carbs.
Or, if you're looking to replace potatoes altogether, you might consider butternut squash or Brussel sprouts as a healthy alternative. Mashed cauliflower has also become a popular alternative for those who aren't allowed to even go near potatoes in the first place.
Another trick to serving tasty sides to go along your Thanksgiving turkey is add texture and crunch to your meal. Think fennel or quinoa tabbouleh. Not only do you add a little crunch, you add some lighter flavors that compliment some of your heavier holiday dishes.
Lastly, when it comes to dessert, your diabetic or sugar conscious guests don't have to skip the finale. Some healthy swaps you might want to consider for the holidays include an apple crumble and zucchini bars. To capture that pure pumpkin flavor of the holiday, make sure that you use pure pumpkin puree rather than anything that might have added sugar.
The benefit of having alternatives at Thanksgiving is more than simply meeting the needs of all your guests, it's also about offering different options so that you don't ever end up with that post-Thanksgiving food coma and can enjoy time with your family.
5 Healthy Thanksgiving Recipes You Can Use This Holiday
Fennel Blood Orange and Watercress Salad
Quinoa Tabouli
Citrus Green Beans with Bine Nuts
Savory Spaghetti Squash
Brussel Sprouts Gratin
As a bonus, we want to share with you something we love to give out each year: BONUS: Ten Tips for Mindful Eating During the Holidays (and Everyday)
Give yourself permission to eat your favorite foods. This will help you take back the power from food, reduce guilt and avoid triggers to overeat.
Plan your menu. Choose foods that taste good and will maximize enjoyment.
Determine the foods you like most and that taste the best at each event; make room for those foods.
Stay nourished throughout the day to avoid going to parties hungry.
Schedule regular meals and snacks to prevent long gaps without eating. This will prevent you from being overly hungry at mealtime.
Engage in physical activity that you enjoy.
Get plenty of sleep. Sleep deprivation interferes with hunger and fullness cues.
Take time and schedule moments of self-care. For instance, include personal quiet times, such as journaling, taking a bath, enjoying nature or meditating. Prioritizing personal time enables you to stay connected to yourself and attuned to your bodily needs.
Eat with intention and attention to your food and your body. Being attuned to physical and emotional sensations during and after eating are two eating principles that go hand-in-hand.
Rehearse responses to friends and family members who continue offering food even when you are full. Politely say "This is delicious, but I'm full. I'd love to take some leftovers." Or quite simply say "No thank you."